Lachea Island University Museum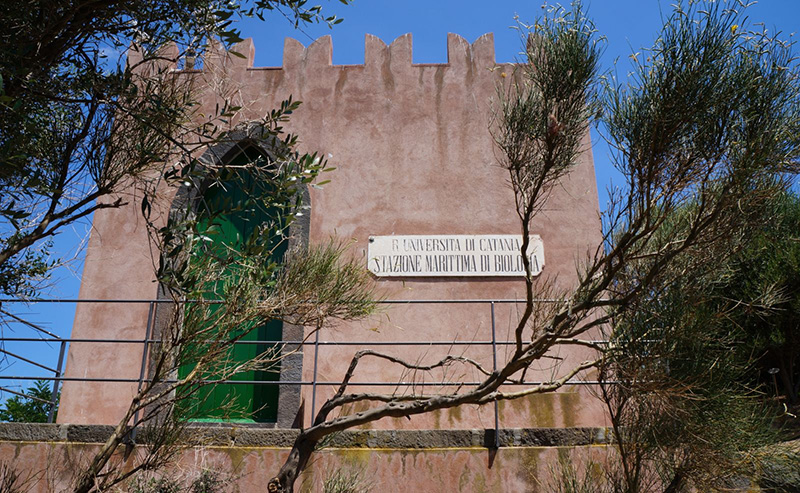 Isola lachea (Acitrezza, Catania)
Scientific coordinator: prof. Agata Di Stefano
The museum is located at the upper end of Lachea Island and houses a vast collection of marine and terrestrial fauna, avifauna, the herbarium, an interesting collection of geological and mineralogical formations and some archaeological finds.
The island is home to approximately 140 different species of fauna that belong to the same taxonomic group as Porifera, Cnidarians, Molluscs, Annelids, Crustaceans, Terrestrial Arthropods (Coleoptera, Orthoptera, Lepidoptera, Hymenoptera, Diptera), Echinoderms, Tunicates, Fishes and Birds (23 specimens of birds of different sizes).
As regards the flora, about 50 species of plants on the island have been collected in special showcases after the drying and storage phase. Each specimen on display comes along with an information tag identifying the kind of species, the author's name and any other related info.
The museum also houses archaeological finds that belong to the island. In particular, some fascinating treasures from the late Roman period have been unearthed from excavations in the area by Catania's cultural and environmental authority aiming to study two ancient holes on the island. Among numerous fragments, it is possible to find samples of terracotta tiles, colourless earthenware jars, pots and transport amphorae. A Roman oil lamp from around the 4th and the 6th century AD arose too with loom weights, bone needles and a fragment of a carved bone comb.
The actual formation of the Cyclops Islands that made up the archipelago is an interesting feature per se as far as the type of minerals it resulted in (like analcime of sodium aluminosilicate), along with a highly significant collection of minerals provided by the Earth Sciences section of UNICT's Department of Biological, Geological and Environmental Sciences.
Information and Admission
Temporarily closed to the public
[For reservation / tel. +39 095 6139260 - mob. +39 340 8280281 / visite.cutgana@unict.it]