Back to the future / Join us online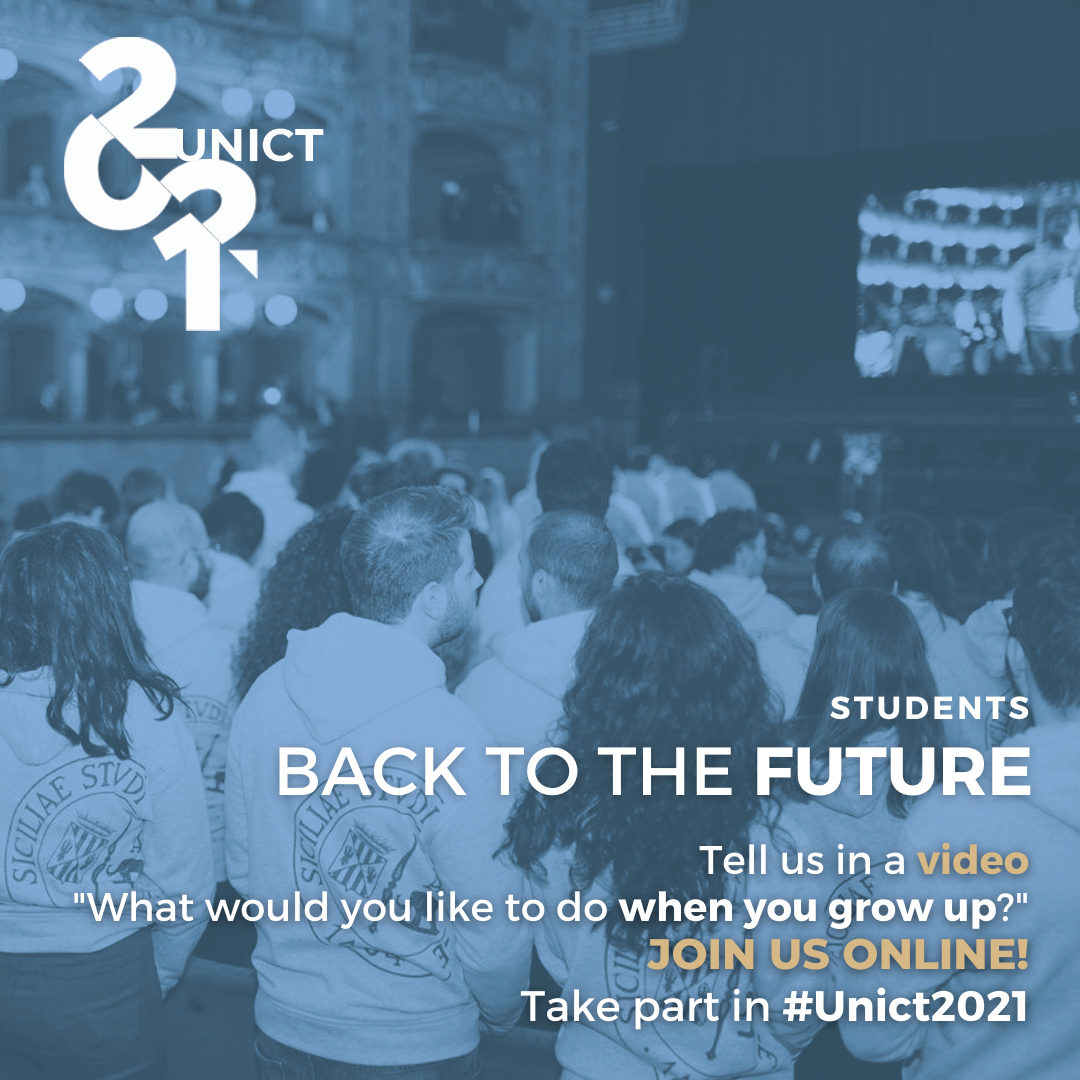 The official start of the academic year 20/21 of the University of Catania will be held on February 12th, 2021, but due to the ongoing emergency, it will take place in streaming.
However we would like students to be with us somehow: join us online to celebrate Unict's 586th birthday.
We invite you to send us a short video (max duration 1 minute) and tell us about your dreams, tell us what you would like to do "when you grow up". Tell us about your way "back to the future"!
Send your video by January 31st to our WhatsApp number +39 3385063273, along with your name, surname and registration number.
We will show it on February 12th, during the online ceremony for the start of the academic year 20/21.